IBM, in partnership with Village Capital, announced the 15 companies worldwide that were selected for the 'Hyper Protect Accelerator' program. Among the select group, Tekbees was chosen thanks to its innovations among 230 companies from 49 countries.
This program is a technical mentoring and investment readiness program. It focuses on start-ups and the impact they can have by leveraging highly confidential data. In this way, it is expected to improve the quality of and access to digital, financial and healthcare services.
IBM Hyper Protect Accelerator has brought several companies to the highest standards for boosting their business. Being chosen among so many companies worldwide is proof that the Tekbees team is capable of solving challenges of international relevance.
Why were we chosen?
We are a company with more than nine years of experience creating technological solutions. It is important to highlight that as a Fintech we find in technology the ideal ally to apply innovative solutions and the use of cutting-edge tools. We meet the standards required by the market to advance by leaps and bounds worldwide.
Today we continue to expand our service levels, reaching new markets and adapting to the technological changes that the world brings with it. One of our outstanding solutions is Unicus – 3D biometrics. We use this technology to protect users in online transactional processes. In addition, we have a positive social impact:
We have a positive social impact.
We are a Latin American company
Using personal identification to increase access to digital, financial or healthcare services.
We have traction, successful pilot studies, number of users and/or strategic partnerships.
What was the chronological process for the selection process?
Applying to the program, where 230 companies from different continents applied. 
Review of the submitted application, where it was validated that all the requirements were met. 
Announcement of selected companies, this is where Tekbees was chosen.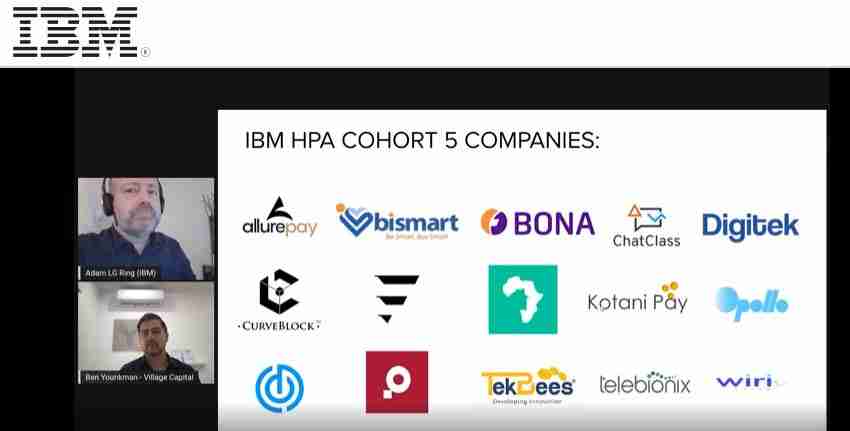 Although since our inception we have been committed to making users' lives easier through technology, this new challenge demonstrates the goal we have as a company: to apply innovations that can reach a global level.
Through our services we drive business growth and leadership.